2023 Season • Saturdays • 9am-1pm
April 29 – October 28
Visit University City Farmers Market to shop for local, responsibly-raised veggies and fruits, meats, pasture-raised eggs, plus artisanal food, wellness products, and other curated items.
New Location!
This year, University City Farmers Market will be located at NOVEL University Place by Crescent Communities – just across the lake from our previous location.
NOVEL University Place
6010 Jasmine Lane
Charlotte, NC 28262
Please continue to park at The Shoppes at University Place and use the bridge at the back of Boardwalk Billy's to access the market. Just follow the signs!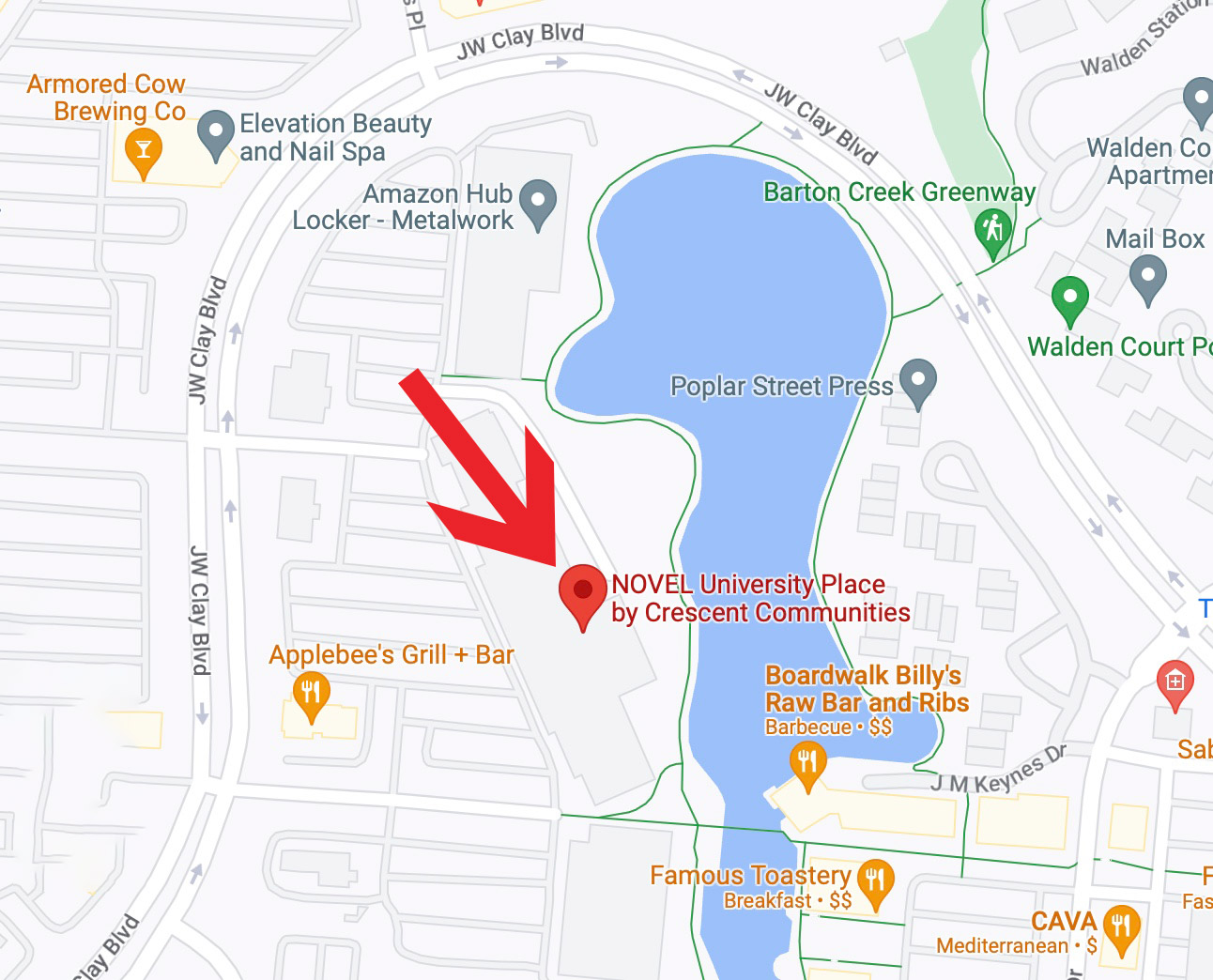 Redeem SNAP with Double Bucks!
EBT/SNAP recipients will receive double their purchase in SNAP tokens – up to $50 ($100 in tokens) which can be used to buy eligible food products from the market's participating vendors.
Just go to the University City Farmers Market tent to redeem.