2022 Season • Saturdays • 9am-1pm
April 30 – October 29
Visit University City Farmers Market to shop for local, responsibly-raised veggies and fruits, meats, pasture-raised eggs, plus artisanal food, wellness products, and other curated items.
Easily accessible – no matter how you access!
University City Farmers Market is located along the lake at The Shoppes at University Place, 8929 JM Keynes Drive in Charlotte, NC. Free parking on site.
We are also a short walk from the UNCC/JW Clay Stop on the LYNX Light Rail as well as walking or biking on the Barton Creek Greenway.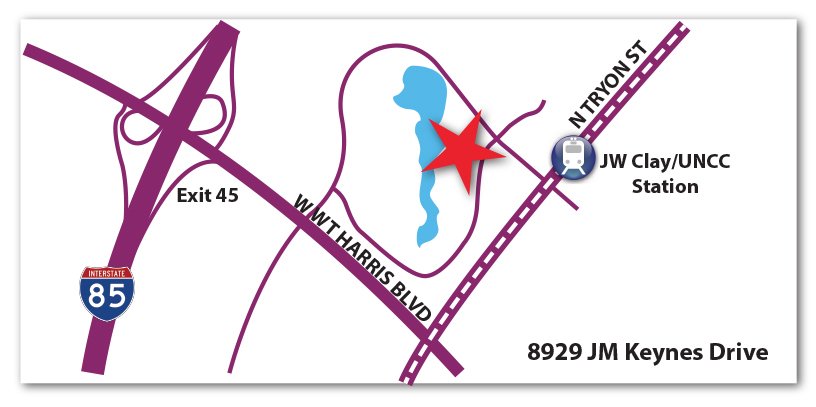 Redeem SNAP with Double Bucks!
Thanks to a grant from Blue Cross / Blue Shield of North Carolina, EBT/SNAP recipients will receive double their purchase in SNAP tokens – up to $50 ($100 in tokens) which can be used to buy eligible food products from the market's participating vendors.
Just go to the University City Farmers Market tent to redeem.